Sowa provides "one-stop" service
that significantly eases the burden on the customer.
Let us show you the general flow of how orders are handled from the order intake to the delivery. If you have any questions at all about our processes, don't hesitate to ask.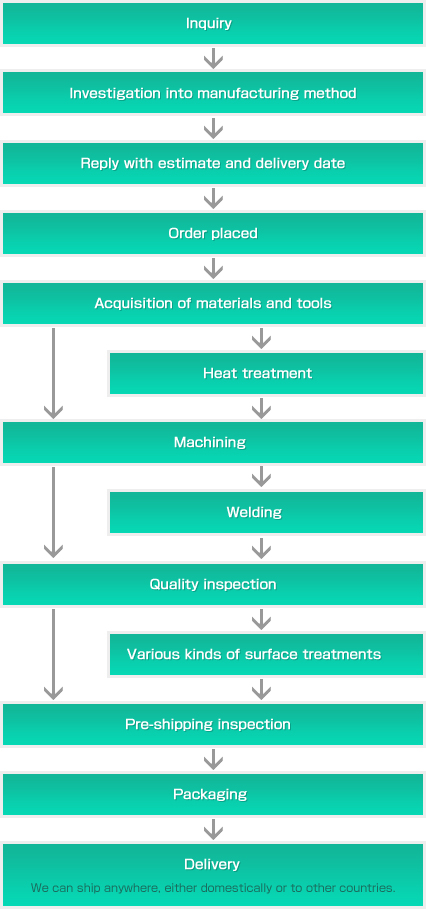 Whether it's a prototype or a mass-produced product, you can count on us to use the optimum manufacturing approach. Just let us know what you need.